Denne komponenten er tilgjengelig i 37 andre språk!
Dette er en jQuery plugin for å hente rangeringer, statistikk og data i en gitt youtube video. Nå kan du vise alle statistikker i en video akkurat som på youtube som inkluderer vurdering, tittel, beskrivelse, viewcount og mye mer . En liste over alle eiendommene som støttes er gitt nedenfor
allowAutoplay
allowCommentVote
allowComments
allowEmbedding
allowList
allowRatings
allowSyndicate
allowVideoResponses
forfatter
averageRating
kategori
defaultImage
beskrivelse
dislikePercent
varighet
durationFormatted
favoriteCount
likePercent
numDislikes
numLikes
numRaters
previewImage
publishDate
thumbnails: Array3
The plugin makes use ofHandleBarstemplating, which results in complete sepration of scripting and your html/css. As a result, you can quite easily create your own layouts.
If you wish to, you can build your own html structure without using any handlebars template.
Please, let me know if you have any custom youtube functionality ideas.
Want to display comments of your youtube video right on your page? then check this file
Youtube Comments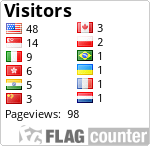 ---
Egenskaper
Laget:
6 juli 12 , Siste oppdatering
Søkeord
forfatter, kommentarer, beskrivelse, misliker, varighet, favoritter, som, liker, rangeringer, tittel, utsikt, youtube